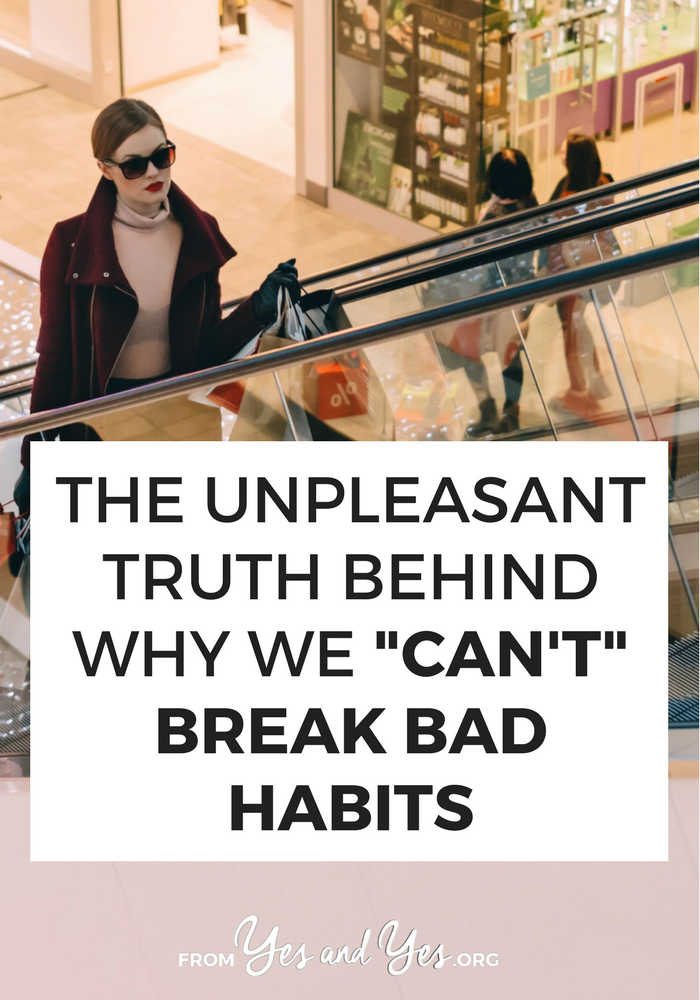 It's an overcast Tuesday night and it's happening again.
I've been horizontal for two hours now, slowing eating my way through a bag of pizza rolls. The sheet pan lies on the floor and my laptop sits on the coffee table, both within easy reach so I can alternate between eating cheesy pillows of goo and clicking through 90s music videos on Youtube.
Pizza roll. No Diggity. Pizza roll. The Boy Is Mine. Pizza Roll. Karma Police.
This isn't the first time I've done this. For a 1.5 year window, this pizza roll + music video binge became, well, a habit. Whenever the stars aligned (the weather was bad, Kenny was gone, and I'd worked too hard) I'd find myself on the couch. Somehow, there would be pizza rolls in my mouth and *NSYNC in my ear.
Did you notice how I phrased that paragraph? As though I was powerless? As though this bad habit 'happened' to me and I didn't have any control over it or myself?  AS THOUGH A BAG OF PIZZA ROLLS IS SMARTER THAN ME?
Friends, it's time to have a brutally honest conversation about bad habits and why we "can't" break them.
Demoralizing but true: We engage in bad habits because - on some level - they benefit us.
Click To Tweet
The Unpleasant Truth Behind Why We "Can't" Break Bad Habits