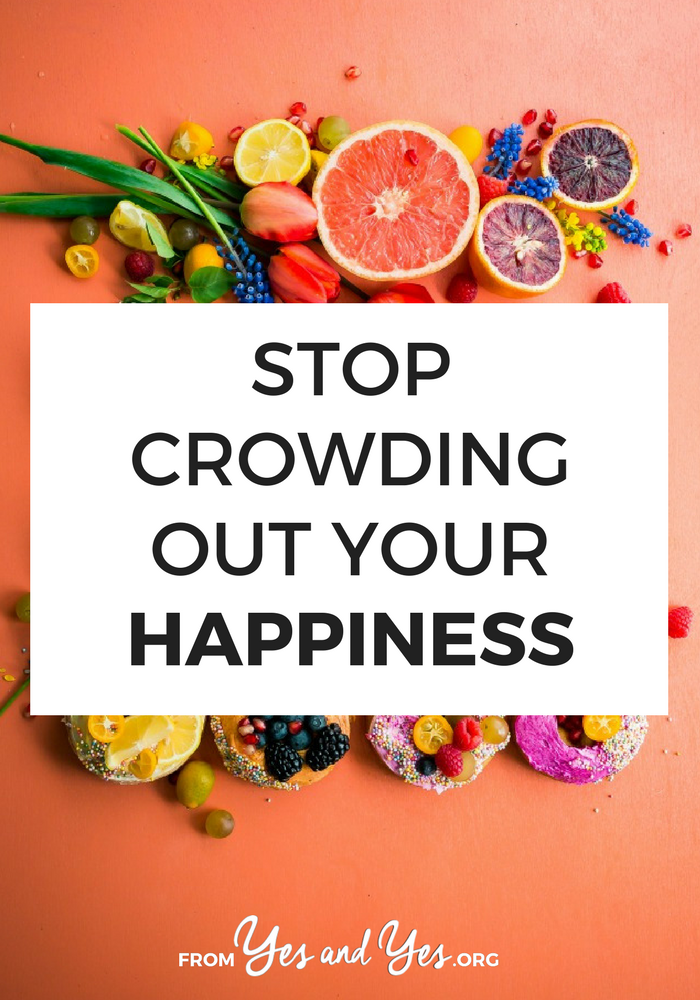 Let's imagine a super luxurious spa day. Picture it: cucumber water. Fluffy robes. Enya.
Now, imagine exiting the spa and driving directly to a tax appointment, to be followed by dinner with your passive aggressive cousin.
But CLEARLY you wouldn't do that, right? No sane human would 'undo' six hours of happiness and self-care like that, would they?
My dudes, we all do this ish all the time. We check email while we're on vacation. We make mental to-do lists while friends tell hilarious stories. We start doing the dishes in the middle of the party we looked forward to hosting <- real thing I do because I'm Super Fun.

This is so, so self-defeating and joy-sabotaging. In the pie chart of our lives, joy is a pretty small slice.
Much of our lives consist of boring, responsible, logistical things. The shining moments of joy – a great conversation, a long-awaited holiday, amazing food – are the minority. And yet! So many of us crowd those few happy moments with stuffed schedules and mental to-do lists.
Give the happy-making things in your life some breathing room.
Click To Tweet
In fact, studies show that a significant amount of happiness comes from anticipating something we enjoy and a significant amount comes from recalling it. We're literally sucking joy out of our lives by cramming our schedules and minds so full.

We deserve better than that. Our lives and minds and relationships deserve better than that. And it's not hard to do better!
5 ways to stop crowding out your happiness