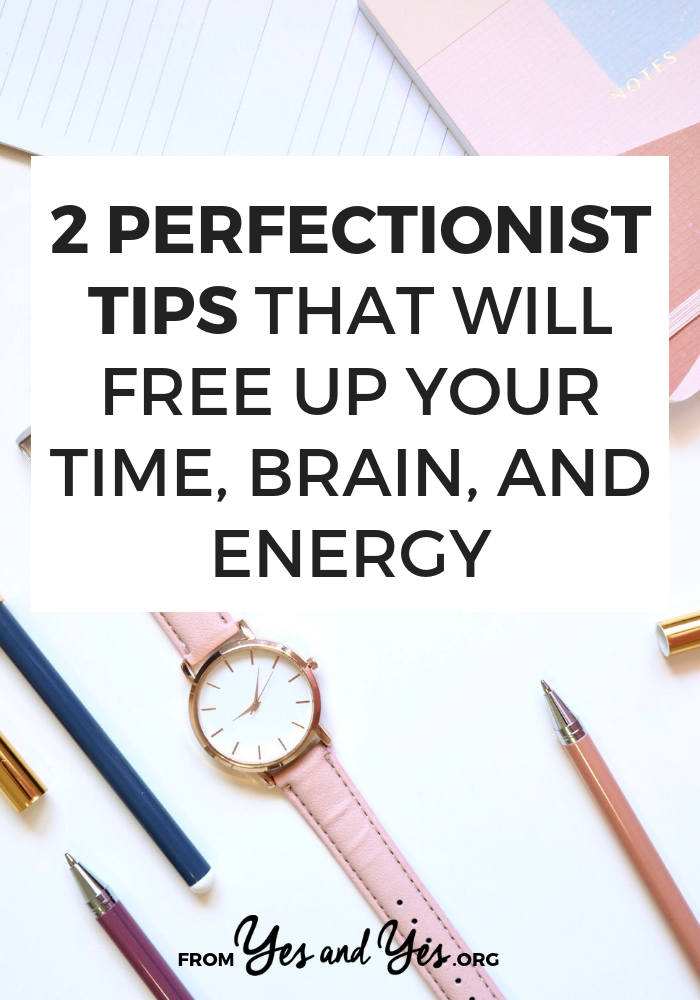 I'm not a perfectionist in the traditional sense.

I've published dozens of blog posts that contain typos. I'll leave the house knowing there's a tiny coffee stain on my shirt and pretend it happened in transit. I'll happily cobble together a meal from a wilting green pepper and some freezer-burned corn and then yell about how I'm pretty much Julia Child.

I mean, I wrote a blog post entitled "It Doesn't Have To Be Perfect, It Just Has To Be Something."

But I'll also spend weeks – or months! – polishing and editing and fussing over an ebook that's already 99% amazing. I'll wander into the kitchen at 10 pm "just to wipe down the counters" … and then it's 45 minutes later and I'm defrosting the freezer. I'll spend so long tweaking a client proposal that I almost miss the deadline.
Of course, truly getting over perfectionism is the work of a lifetime and probably lots of therapy. But while you're doing that deeper work, here are two surprisingly effective tips that have helped me get out of my own way and get on with my totally-not-perfect-but-still-awesome life!