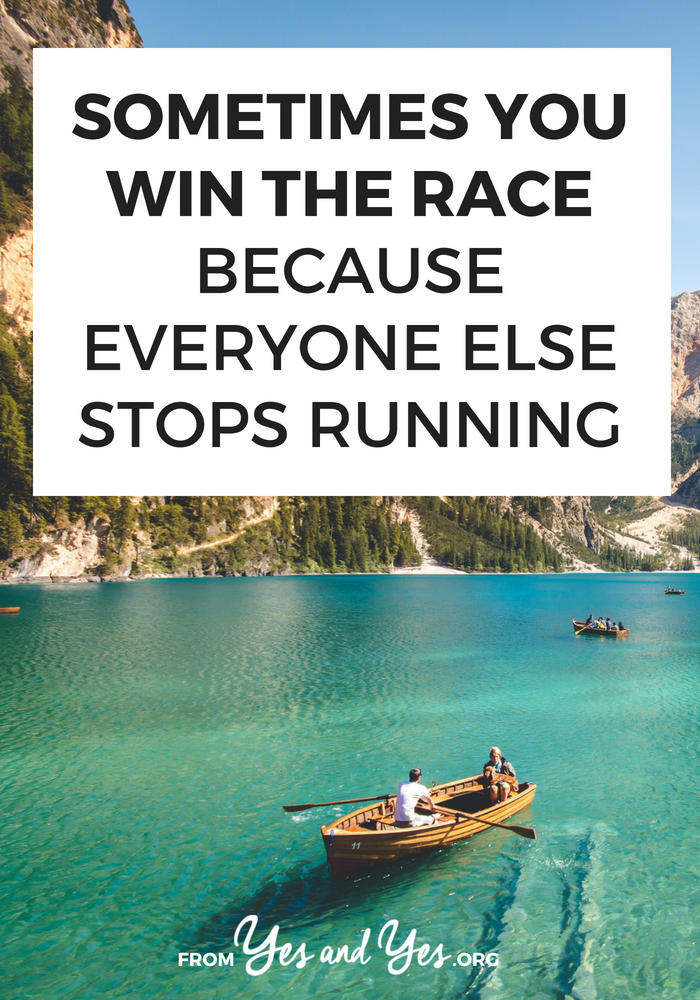 She leans across the table and taps the voice recorder app on her phone. She asks me – in that way only a college sophomore who's doing a class project can – "To what do you owe your success?"

I laaaaaugh and stare into my latte and give her an answer that will never,ever be embroidered on a pillow:

"I kept writing and working when lots of other people stopped."

And then she laughs because when we first sat down, she told me she'd been reading my blog since middle school. She has seen, first hand, that I've been writing and working (and then writing and working some more) for literally a decade.

And if you've been reading my blog for a while, you've probably seen this, too. That the "success" I've experienced has mostly occurred through sheer force of will. 70% of bloggers quit blogging after three months. I just …didn't.

Because here's the thing: I think I'm a good writer and I think I have good ideas.

But. (more…)