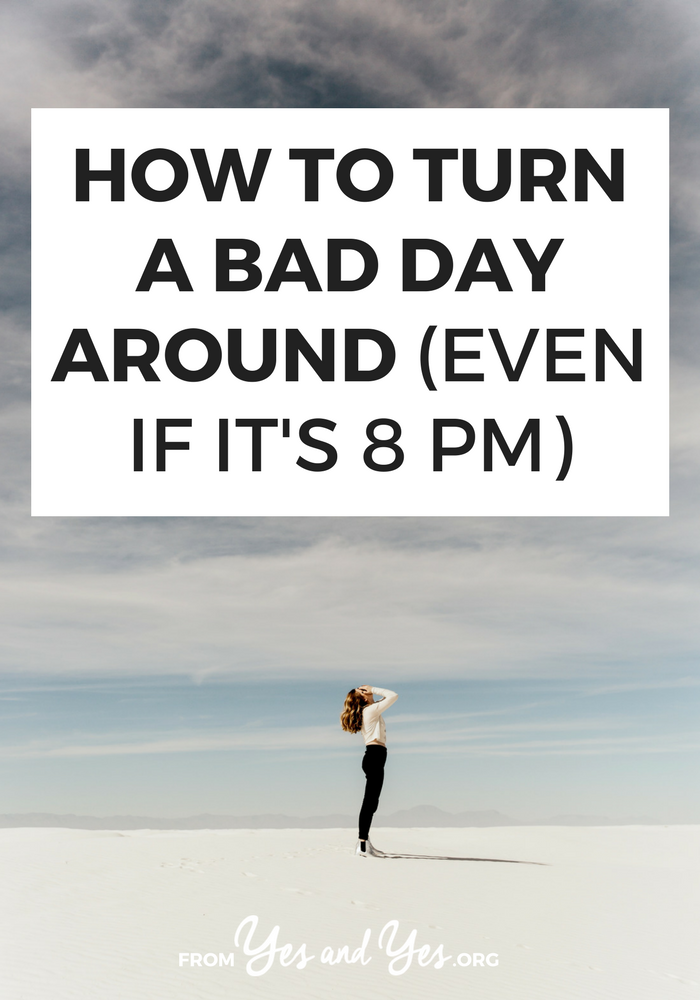 Have you ever played that super fun game called "Well I Already Screwed Up So I Might As Well Really Lean Into This Mess"?

I bet you have. I spent most of my twenties and my early thirties playing this game several times a month! Here are the rules:
Set some unrealistic expectations for yourself

Do something slightly out of bounds

Throw your hands up in despair, decide this day is a waste, and you'll start over tomorrow

Double down and spend the rest of the day doing dumb, self-defeating things
Ate three donuts for breakfast? Welp, I guess I might as well eat this whole pizza and wash it down with a tube of cookie dough!

Missed that deadline? Today is officially dedicated to blowing things off, watching my entire Netflix queue, and ignoring my inbox.
Since I started the day by gossiping about my coworker's divorce, I'll throw myself headlong into some celebrity gossip and then I'll call my best friend and complain about my partner for 45 minutes!

How do you get back on track? How do you turn a bad day around? My answer is going to sound suspiciously easy and succinct. I'm telling you anyway.  No matter what happened during the day, you can spend 10 minutes at night setting it right.
How to turn a bad day around