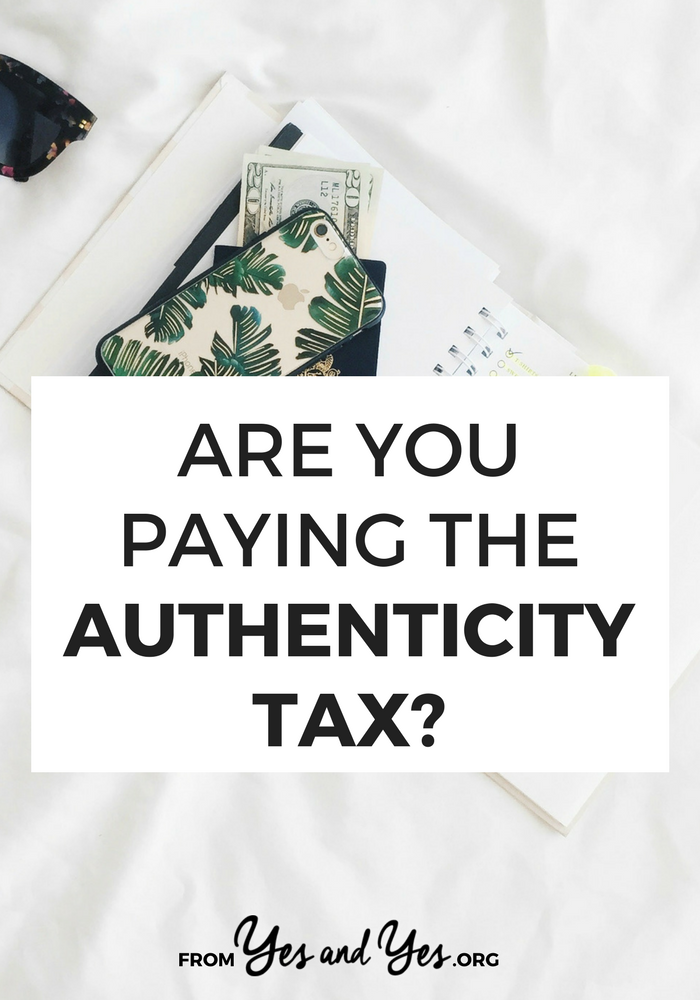 It's 2011 and I'm at a bonfire with friends. I'm about to leave for a 10-month trip and we're all drinking and eating in honor of my impending travel.
Talk turns to dating-while-traveling. A married friend takes a long swig of his beer and levels his eyes at me across the fire.
"Aren't you afraid that if you keep traveling you're not going to meet a nice guy?" he asks loud enough for everyone to hear.
I blush and mumble something unintelligible, but by now I should be used to questions like these.

This not-particularly-polite-question is an example of the authenticity tax. It's the price we pay for living a life that's right for us.
The authenticity tax is the price we pay for living a life that's right for us.
Click To Tweet
The truth is, anytime you make a choice that's right for you but runs counter to expectations, you're going to get pushback. Family members are going to ask you about it at Thanksgiving. Friends might elbow you after a few drinks. Co-workers will look askance. Maybe the neighbors will talk.

These questions and comments are frustrating, condescending, and sometimes downright hurtful. But the truth is, they're usually par for the course if you're living your life on purpose.