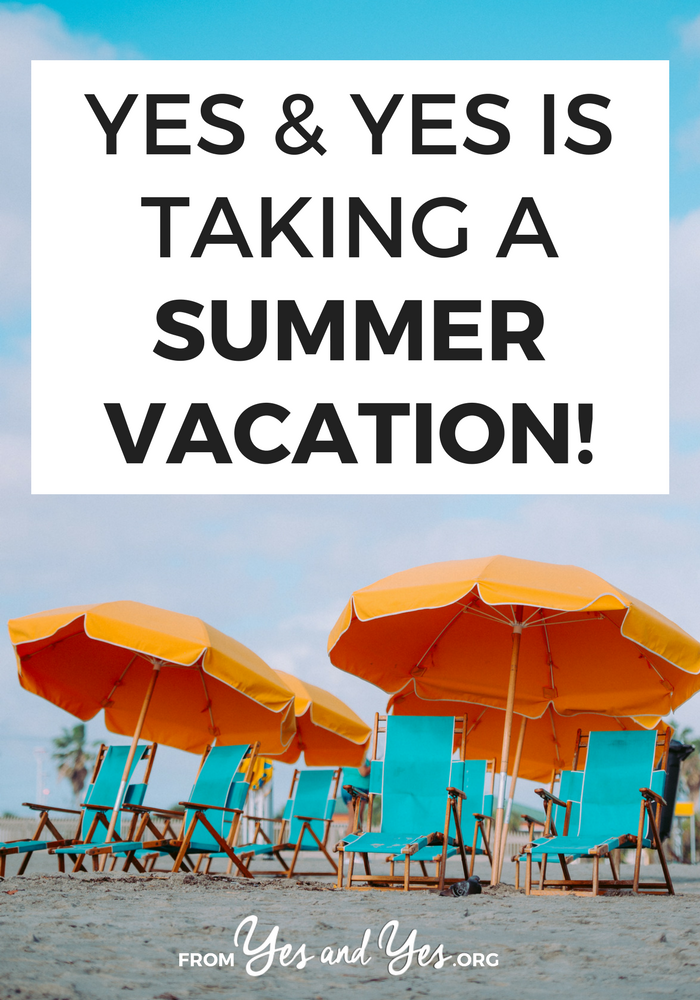 Friends,
It's already August and – as per the usual – I'm haunted by the belief that I haven't "Summered correctly." I haven't gone swimming enough, taken enough roadtrips, and I've eaten nary a snow cone. FAIL.
So I'm taking the next two weeks off to:
a) live out a life time dream of visiting Prince Edward Island
b) get a bunch of business-y stuff set up behind the scenes
I'll be sharing some of my favorite vintage Summer-y posts over the next 15 days so if you stop by there will still be fresh(ish) content here on the Yes & Yes homepage.
I'll still be on Instagram and Facebook during this break, probably overwhelming you with photos of beaches and Tim Hortons, so follow at your own risk 😉
See you on the 16th and thanks for making Yes & Yes part of your online life!