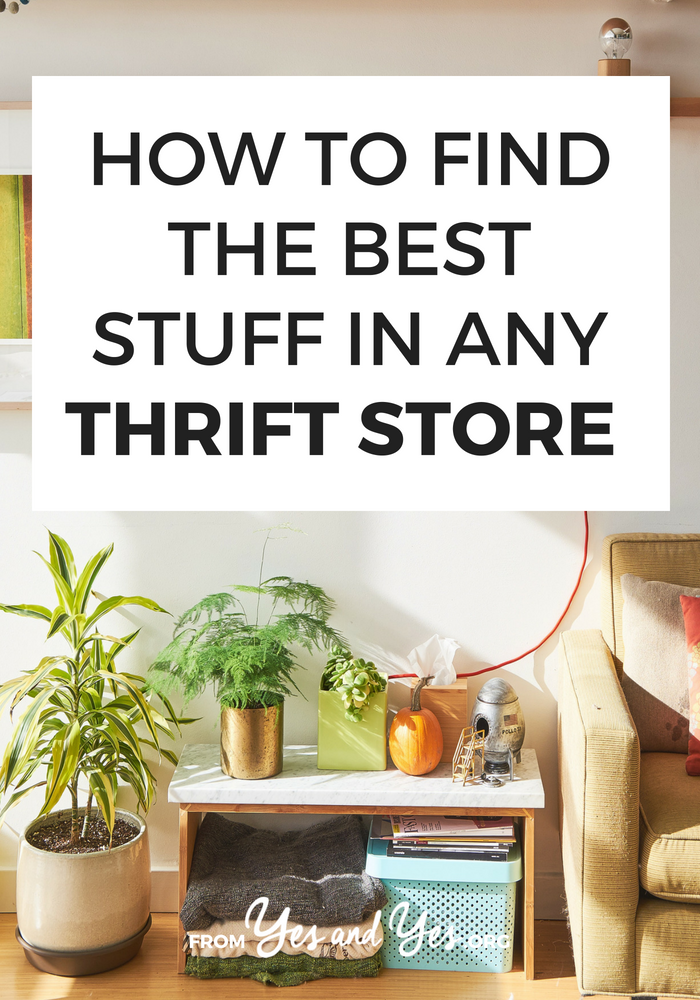 It brings me an immeasurable amount of joy to tell people how much my belongings cost.
Like my sofa? I'll fall all over myself to tell you that it was $90 on Craigslist.
Those brass bookends? $5 at Salvation Army.
My
red velvet flats
(which are, amazingly, Crocs!) I got 'em at Goodwill for $7.
There's an art to thrifting but there's also an art to finding things that you really, really love … not just stuff that's pretty-cool-it's-cheap-and-funny, which then gather dust and suffocate you.
Here, are my best tips for creating a gorgeous space filled with wonderful, cheap things  – but not dying under a pile of bad oil paintings.