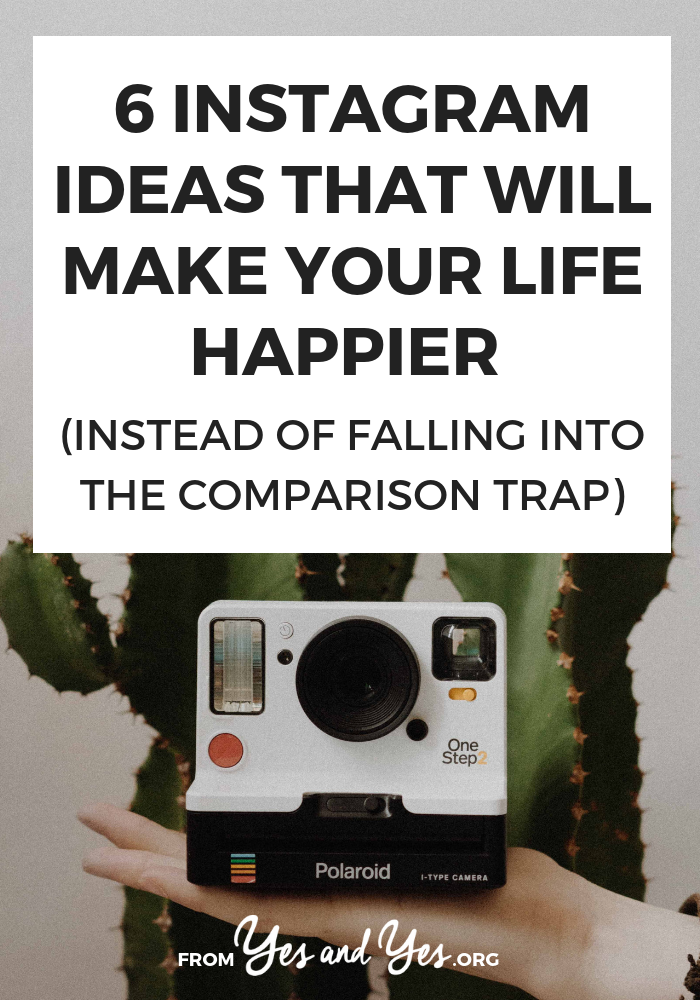 What are your Instagram ideas?

"My house should look like that and since it doesn't I am clearly a loser."
"How in the name of all that is good and holy can they afford that? And why can't I?"
"I don't look like that in a swimsuit. I AM NEVER WEARING A SWIMSUIT AGAIN."

I'm sure you've seen a million studies that say social media negatively affects our self-esteem. Instagram is charged with this more often than Twitter or Facebook – and I get it! It's not hard to filter and crop our way to a perfect-looking life. It's easy to forget that social media is a highlight reel.

There are certainly arguments for using our phones and social media less. But I'd like to make the controversial argument that – when used with intention – Instagram in particular can actually make us happier.
6 Instagram Ideas That Will Make Your Life Happier + Better