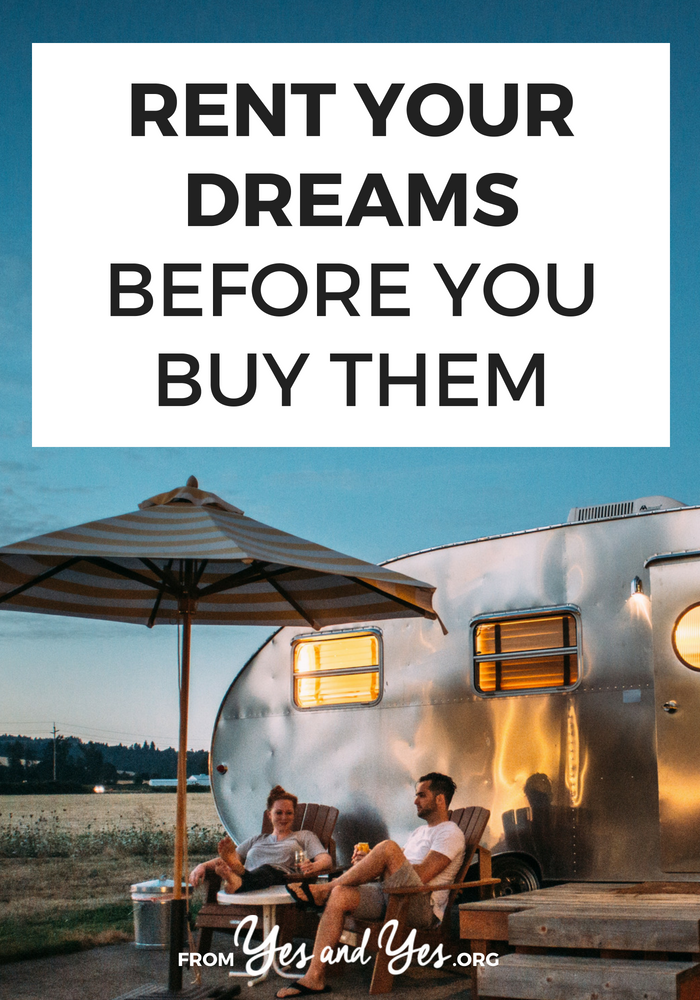 I hate to be this person, but I think you guys should know:
I liked Airstream trailers before they were cool.
In 2001, I'd pull off the highway, scramble over barbed wire and peer into the windows of Airstreams sitting in fields with hand-written 'For Sale' signs in the window.
At 22, I stopped into a dealership and toured new models, opening tiny fridges and eye-balling counter space. I researched living in a travel trailer above the frostline and how much it costs to rent a spot in a trailer park.
So when I found an Airstream trailer on Airbnb, I viewed it as A Sign. All my dreams were about to come true! I would confirm that, yes, I was meant to live inside a stylish silver marshmallow, winnowing my belongings down to only what could fit under my snug, cocoon-y bed!
Imagine my surprise when I hated it.
Now, to be fair, the Airstream in question was the smallest model; it's 22 feet long. But I felt like a marble in a tuna can. YOU SIT ON THE TOILET TO SHOWER. (more…)