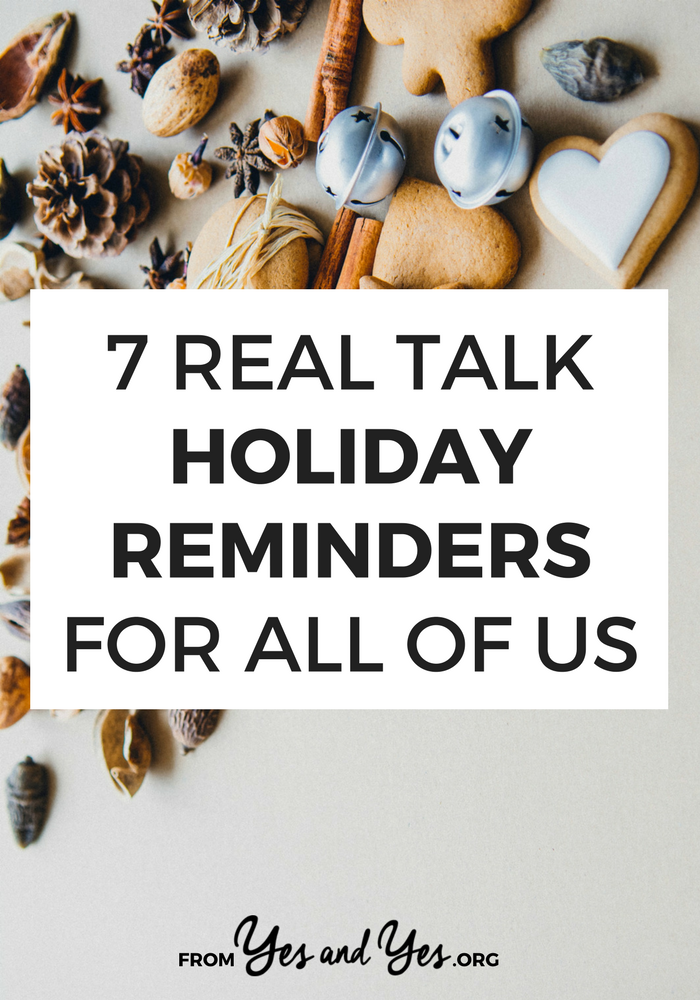 It's the most wonderful time of the year!

It's time for thematic sweaters, egg nog, and the joy of finally giving that perfect gift you've had tucked away for three months!

It's also time for holiday card-triggered feelings of inadequacy, credit card debt, and never-ending sugar crashes.
As we head deeper into the holiday season, I wanted remind all of us (myself very much included) of these seven holiday truths.
7 Real Talk Holiday Reminders For All Of Us