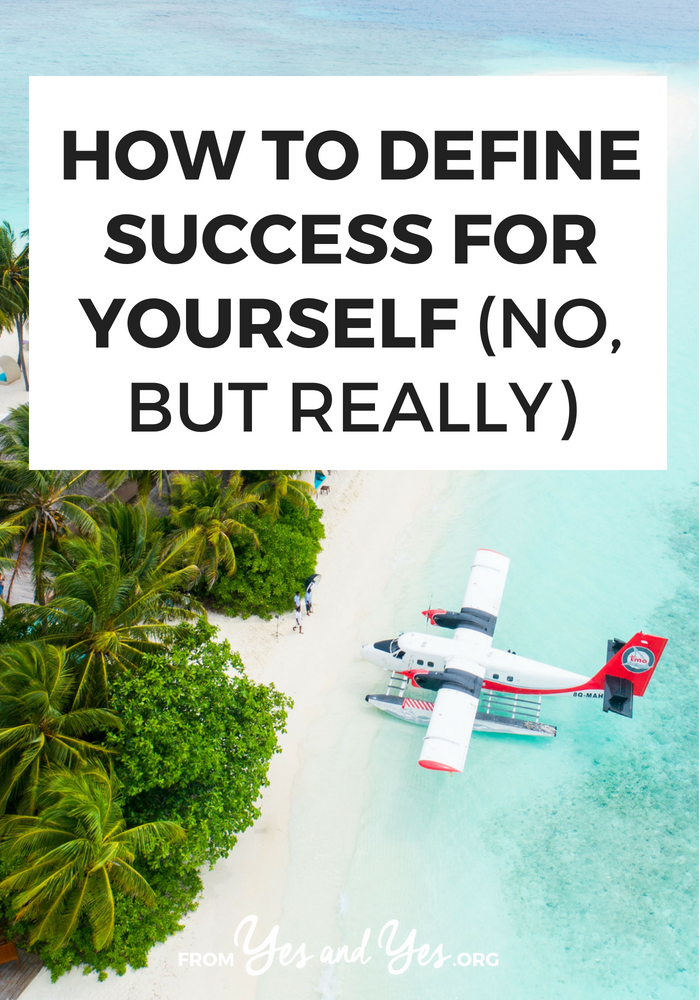 We've all seen those hand-lettered quotes floating around Pinterest, haven't we?
"Write your own definition of success!" "Success is: [photo collage of six pack abs, checked off lists, and lattes]" or that illustration of the imagined path to success versus the reality.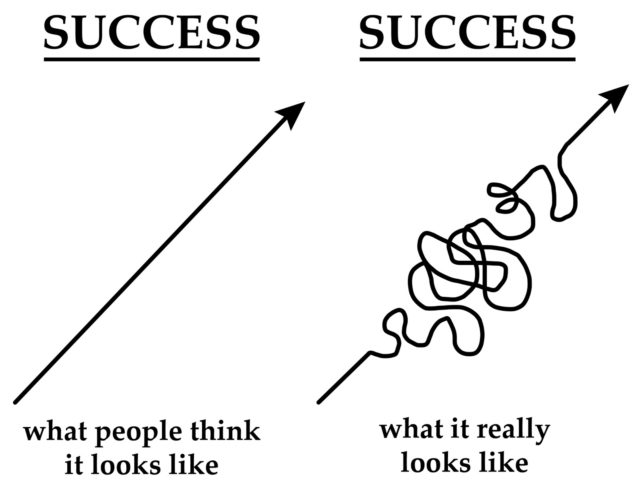 If you're anything like me – you nod at your computer screen. You think "Yes! I should write my own definition of success!"
Then we forget about it.  We go back to subconsciously believing the version of success marketed by every magazine, tv show, and movie.  And based on those standards we're doing life wrong.
It took me yearrrrs to realize that I – like everyone else, ever – had quietly absorbed all these ideas about success.
I'd watched enough sitcoms to know that success looks like stainless steel kitchen appliances and European cars. I'd read enough women's magazines to know success looks like a high, tight butt and a high-earning husband. I'd been an American long enough to know that success looks like a six-figure salary, 2.5 children, and good teeth.
I'd never opted into these beliefs. They seeped into me by osmosis.
But somehow, one day, a light switch flipped on in my brain. I realized that if I actually wrote my own definition of success, it'd probably be a lot easier to achieve and a lot more fulfilling once I got there.
At the risk of rhyming/making you roll your eyes: If you can't name it, you can't claim it.
Click To Tweet
Want to know what my version of success looks like?