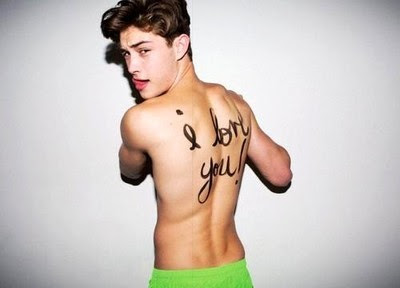 Dear Dude is a twice-monthly column in which my good friend, The Dude, answers some of your questions about the hairier sex. Dear Dude is an industrial designer by day and a serial flirt by night. He owns entirely too many bikes and a fairly well-behaved dog. He loves good food, good music and smart ladies.
Hey Dude,
Why is it that once u guys are dumped, why do u keep coming back and trying even w/pitiful emails think that the dumper still is interested even when they have told u no, thanks? Don't u guys have any pride?
Hey nibbles –
Tough question… even tougher grammar and spelling…
Long answer: Most guys (and I think people in general) don't like losing. If they have something – love, cell phone, keys, a moist towelette – whether they are happy with it or not, want to hang on to it over losing it. Giving it away is different, and better than having it taken away, or losing it.
Are you a heart breaker? Are you easily bored with guys? Are you prone to be in mismatched relationships where he is more into you, than you into he? I'm no professional, I'm just a dude, and I'm not going to analyze you, but if that sounds even the least bit like you, maybe you tend to attract "that type"… clingy, mildly pathetic, immature, co-dependant… In which case, maybe there is more to this issue than you think. Maybe you are "dating down", and need someone more challenging. Or you need to quit the tight pant, indy music emo guys. Just sayin'
There are enough examples of "against all odds, conflicts and hardship, we can be together" stories in our popular culture, movies and our friend circles that many people are probably convinced that they too can be one of those stories.
To over share for a moment, I was once one of "those guys". I'm not going to get into too much detail, but the major points are that I was with her for 10 years, married for the last 4. She met someone, and got a shot of that "fresh relationship" adrenaline. She had someone to confide in and tell all the things she formerly told me. I did the pathetic "woe-is-me" calls, texts and emails; begged, etc. I'm not proud, but I was still deeply in love. And it was crashing down around me… the life we had planned and been working on, was suddenly a wreck… or at least horribly off track. I will admit, there were times I wondered if I could go on with life. I did. I have. Life is better now.
Sure, I have baggage, but the simple fact that I am telling this story arbitrarily in response to a question that might well have been composed on a calculator is proof that I am reconciling that past. Making sure it is the past, and not the future. Most importantly, learning from it.
Short answer: No, no pride at all.
xoxo,
Dude
A note from Sarah Von:
About a gajillion times, I have overhead women (or, um, myself) say things like this: "why don't guys ….?" "why do guys always ….?" or worse yet "ugh, boys are stupid!" or "all men are the same."
For the love of Pete. Let's stop this foolishness. It's ridiculous to assume that 50% of the population of the world will react to a given situation in the same manner because they happen to have a y chromosome. Saying this kind of stuff creates an 'us versus them' mindset (which isn't healthy for anybody) and it's a disservice to all the great men out there. When I overhear people saying things like "women are so irrational" and "that's a typical female response" my brain starts to melt with rage. Making giant negative generalizations about men isn't really any different.
I know we've all had our hearts stepped on before and surely that can engender a bit of animosity. But let's resist the urge to lump all men under one heading. I like to think I'm a complex and multifaceted person. I'm pretty sure men are, too.
How do you feel about the 'battle' between the sexes? Do you ever catch yourself making negative generalizations about men?