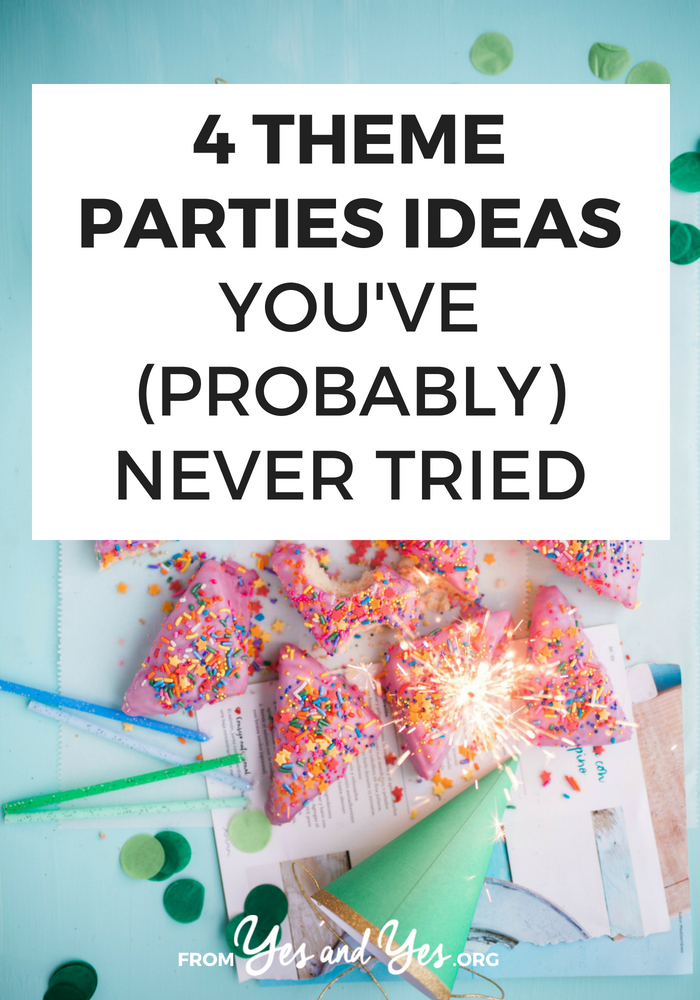 I am huge, huge fan of theme parties. Everything's better when you're wearing a costume and listening to costume-related music right? Here are a few of my favorites.
4 Theme Parties Ideas You've (Probably) Never Tried
Toast party
What? Yes. If we want to be fancy, we'll call these 'tartines
' but let's be real – this is toast with fancy stuff on it. This is the perfect party if a) you're feeling lazy b) it's hot. You just buy up  a million baguettes or loaves of french bread and ask your guests to bring a topping of their choice!
Food: things that go on toast – Nutella, avocados, hummus, bleu cheese + peaches + honey, balsamic mushrooms + fontina
Music: Bread (GET IT!!!!???)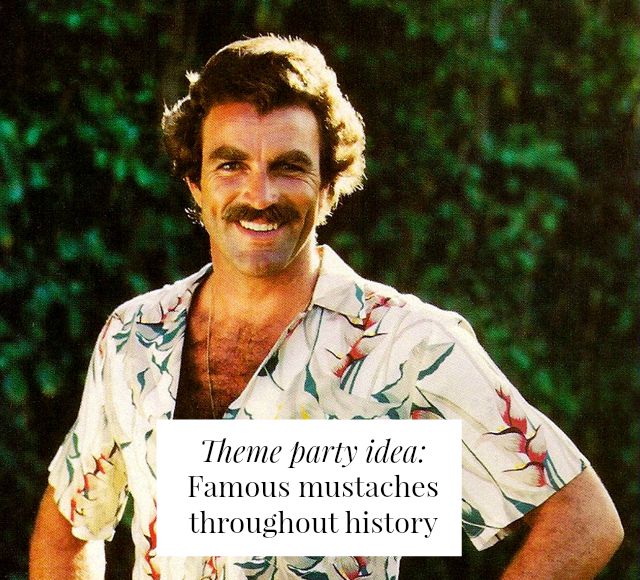 Famous Mustaches Throughout History
Mustaches are to the 00s what goatees were to the 90s, and why not celebrate their popularity with party? Your guests can come clad as their favorite mustache owner and you can even served themed food!
We threw a party like this for our housewarming in Wellington, New Zealand – I was a Frenchman and The Mister was Charlie from Lost. Which is to say he made his hair greasy, parted it unflatteringly and wrapped bits of paper towel around his fingers.
Possible Costumes: Dali, Frida Kahlo, Magnum PI, Hulk Hogan
Food:mustache cupcakes
, gummy mustaches
, milkshakes (increases likelihood of milk mustaches)
Music: Frank Zappa, Gogol Bordello, The Killers, Queen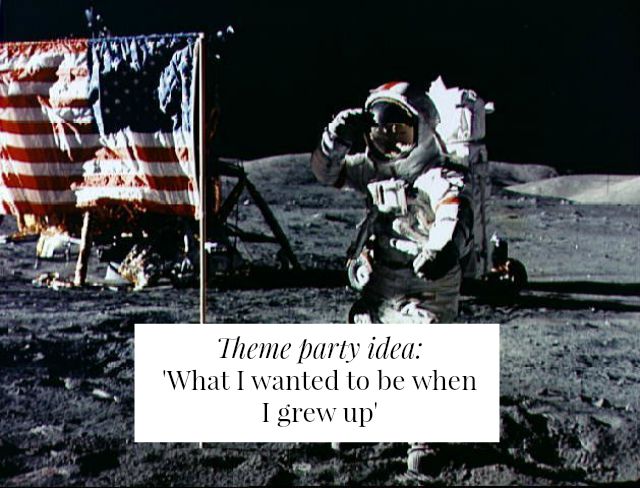 What I Wanted to Be When I Grew Up
Oh, we've come so far from our fantasies of old, haven't we? I'm not tall enough to be a ballerina, or math-tastic enough to be an architect but we could surely overlook these realities for one night.
Imagine a party stuffed with people dressed in their childhood dreams, noshing on the food of 1987. Awesome, yes? A friend of mine attended one of these parties dressed as a Star Wars Trooper
!?
Possible Costumes: singer, veterinarian, pro basketball player, um, tiger?
Food: Cheesy Poofs, Big League Chew, Kool aid, popsicles
Music: New Kids on the Block, Bon Jovi, The Bangles, anything circa Elementary School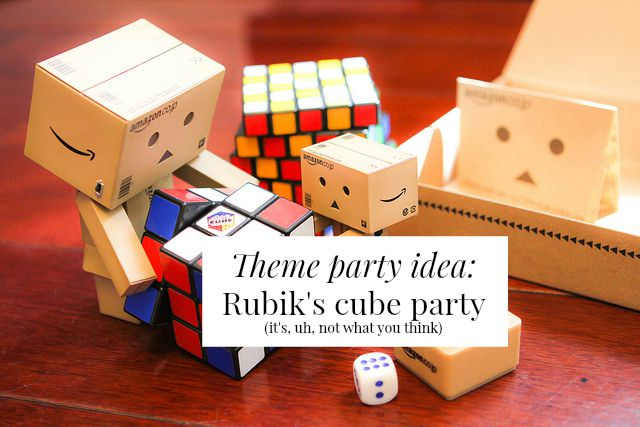 Rubik's Cube Party
Warning: this party is best for those who are single/under 25. It might just be embarrassing for us old fogies. The theme here is pretty straight forward, everybody arrives at the party in ensembles made up of pieces of clothing in the different colors of the Rubik's cube squares – you know, red hoodie, blue t-shirt, green skirt, yellow tights.
During the course of the evening the goal is to switch clothes with your buddies to assemble an outfit that's monochromatic. I imagine this switching of clothing might be accompanied by some making out and flashing of underwear. Maybe.
Possible Costumes
: solid-colored clothing of your choice in red, orange, yellow, green, blue and white
Food:
jello shots, nibs, cheddar cheese cubes,
those square Japanese watermelons
Music
: Ice Cube (HA!)
What's the best theme party that you've been to? Tell us all about it in the comments!