Each year on my birthday, I make a list of new things I want to try. Some are hard, some are easy and shockingly mundane. You can read about previous new things here.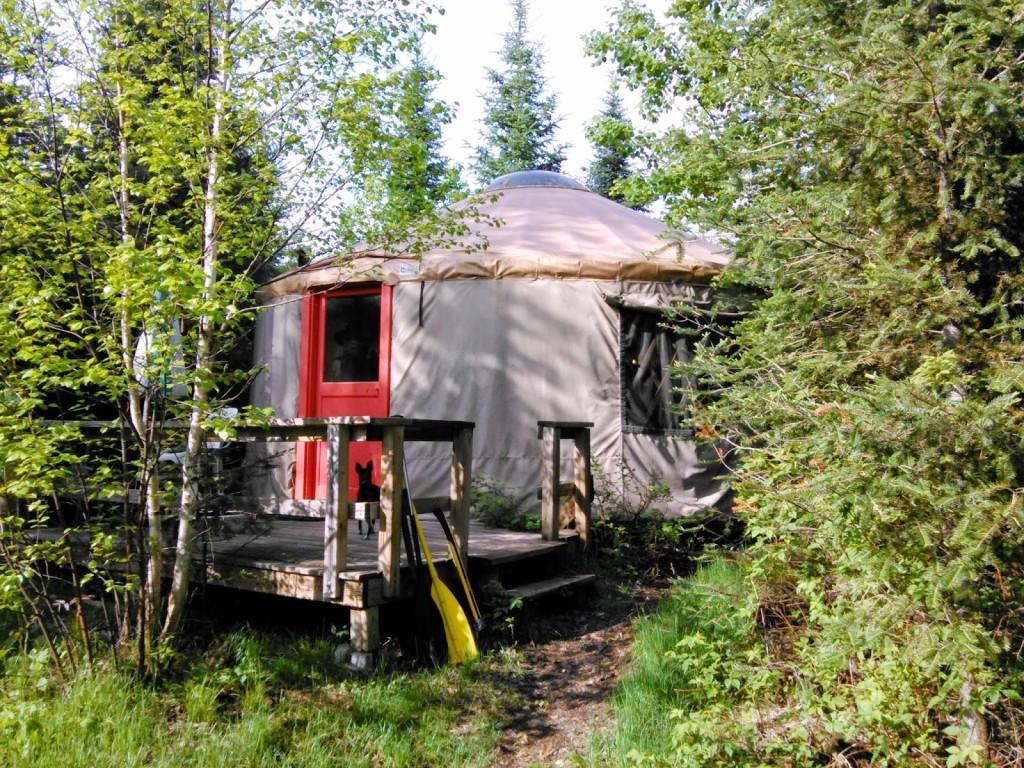 Guys, I've reached that point in my life where I'm (slightly) less interested in sleeping on the ground.
Maybe I'm getting old or maybe I'm getting fancy, but the thought of zipping myself into a tent and sleeping on an air mattress is slowly beginning to lose its appeal. I'm not saying I'll never camp again … but I
am
saying that I'd like 1:1 ratio of nights in a tent to nights at an
Airbnb
.That being said, I'm not quite ready to start dropping $300 a night on hotels or only staying at Best Westerns out by the airport. I want something one step up from a tent but still outdoorsy enough that I'll return home pleasantly dirty and smelling slightly of woodsmoke and bugspray.
Where is this hallowed middle ground, friends? Where can I sleep in a bed but still get that self-congratulatory feeling of being all Paul Bunyon-y? 
Yurts, guys. Yurts are the answer to this age old question.
And what, pray tell, is a yurt? 
As defined by Wikipedia
 it's a "a portable, bent dwelling structure traditionally used by nomads in the steppes of Central Asia as their home." So basically – fancier than a tent, less fancy than a cabin.
In a word: perfect.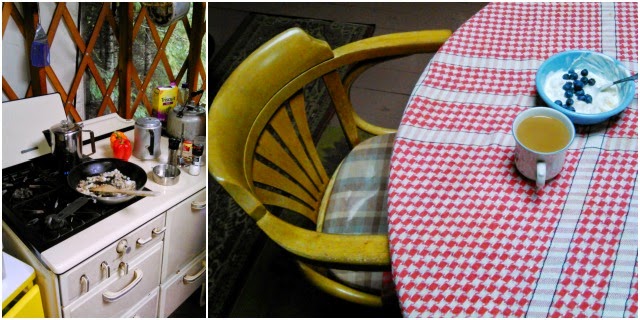 Here's a True/False quiz to help you figure out if you should stay in a yurt:
1. T/F Breakfasts taste best when prepared on a super old fashioned gas stove.2. T/F The lighting from Coleman lanterns is both flattering and nicely scented.
3. T/F Sleeping in a queen-sized sleeping bag on a futon with my partner is both fun and romantic!
4. T/F A total lack of cell phone signal, gps, and internet is awesome and freeing! No, this doesn't not need to be Instagrammed!
5. T/F Seeing a mother moose on your half-mile walk back to where you parked the car is a great way to start the day.
6. T/F It's pretty nice to have a little lake all to yourself.
7. T/F I enjoy boiling water to wash my dishes!
8. T/F Outhouses are grreeeat!
9. T/F Mosquitos and wood ticks are no big deal. Complaining is for wussies.
10. T/F Falling asleep to the sound of rain, 20 miles from the nearest town is lovely.
Did you answer true to most of these statements?  Then you should probably rent a yurt in northern Minnesota.
Have you ever stayed in a yurt? How do you feel about camping? 
P.S. 8 awesome things to cook over a campfire and How to be a happy, laidback traveler.