This is just one of many Real Life Style Icon interviews in which we talk to interesting, stylish, smart ladies we kind of want to be. Hello, hello Cynthia of Addicted 2 Etsy!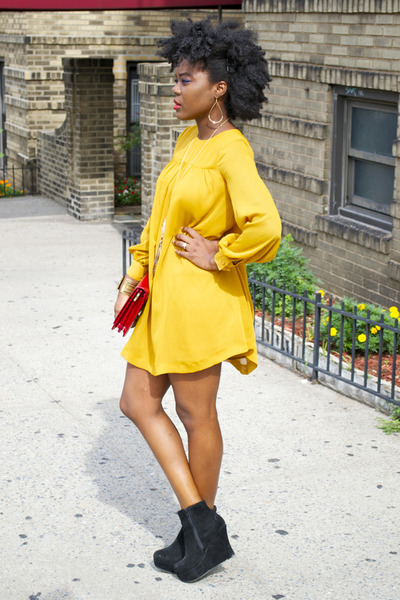 Name: Cynthia E.
Age: happy to be 30
Location: New York City
Online Haunts: Addicted 2 Etsy
Can you tell us three reasons that you're awesome?
Yikes,
I think I'm kind, generous and I genuinely love connecting with people –
especially around fun stuff like fashion, music and traveling.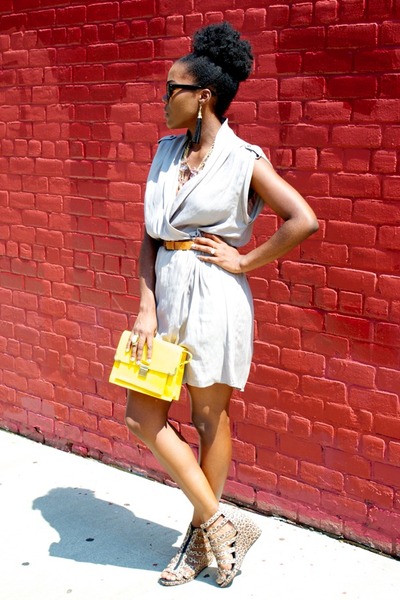 What are you wearing right now, as you type this?
I
guess I have to be honest! Nothing glam right now. I just changed out of
my work clothes into my bummy house clothes. So it's a Forever 21 long
and loose tank, with shorts.
What the last item of clothing you bought?
River Island striped dress from ASOS for $31.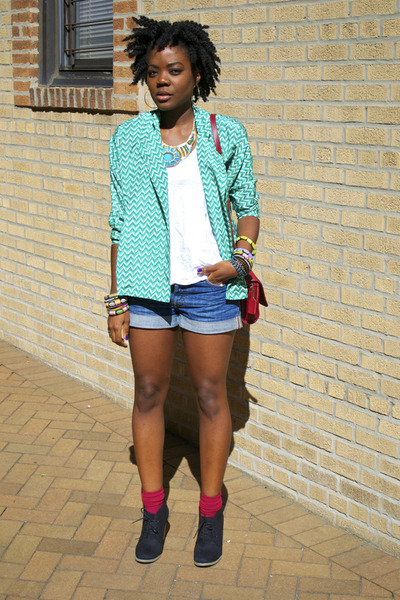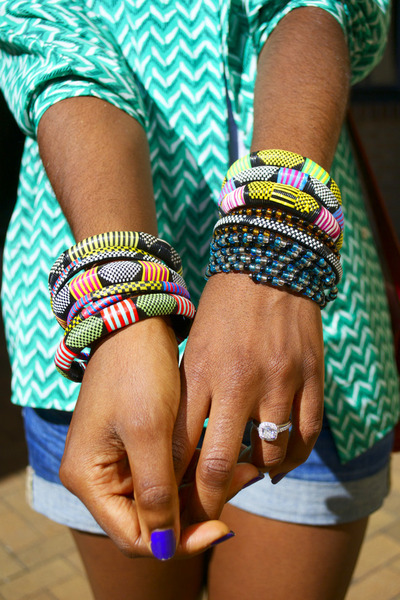 What item of clothing are you coveting most right now?
I try not to lust over any over the top items. At the moment, it's actually a bag – the J. Crew Edie tote in red.
Can you share a favorite childhood memory about clothes?
My
mum had these lace Madonna gloves that I loved so much. I was always in
her closet trying on her heels and those darn fingerless lace gloves.
Funny, I don't really like heels now and I hope the Madonna gloves make a
comeback.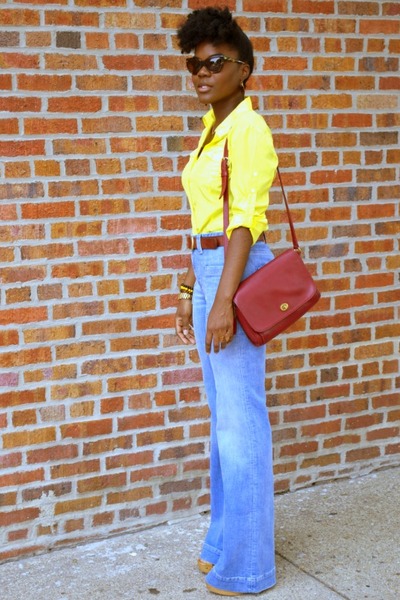 What's you best thrifting score?
I'm obsessed with
vintage coach bags – Brooklyn Flea and Etsy are great for those. I won't
buy the reissues even though or perhaps because they're all shiny and
new. Most of my thrifting scores have been housewares. My friends come
over and they're impressed that we put apartment together mostly using
Craigslist and the flea market.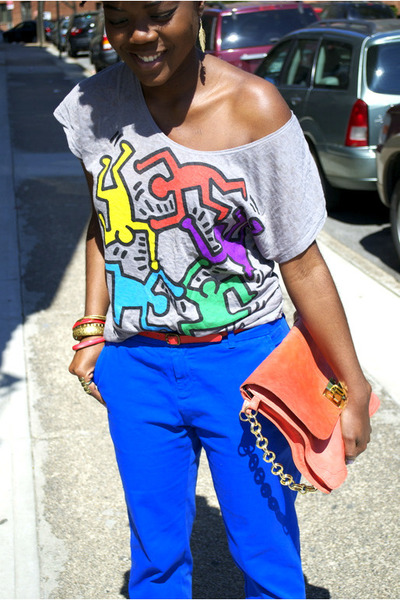 What are your top three style tricks?
1. You can't
convey confidence if you're not comfortable. That's a big one for me.
There's so many shoes that look amazing at the store, but if I can't
walk in them, I won't bother. Or the skirt that's so tight and
constantly rides up. Basically, I don't subscribe to Fashion/beauty is
PAIN.
2. Go for the ugly on the hanger dress. Most
people tend to ignore these dresses, so you won't have to see your dress
everywhere. You'll be surprised by how nice some of these dresses
actually look when worn.
3. The right accessories can
really bring an outfit together. Belts, scarves, jewelry, hats etc, Get
them low priced at high street stores like Forever 21, Topshop,
HM and you'll realize you don't need to buy more clothes. Just
play around with what you already have!Thanks so much, Cynthia!