First things first: does this ad space work? Here's what previous sponsors have said:

If I'm being really honest, you're the best I ever had. The ad space I bought on Yes & Yes gave me a $3,000 return on my investment! – Meg Worden

Yes & Yes readers stayed on my site for nearly 4 minutes — double that from any other source, including my own freaking Facebook fans! It's simple, easy, and (dare I say it?) fun to advertise with Yes & Yes. Sarah makes everything crystal clear and painless, then rewards you with the eyes and ears of her delightful readers. It's like a unicorn and a very pragmatic, hardworking squirrel got together and made a squirrelicorn to help your business thrive. – Kristen Kalp
More than any other single investment I make in my business, Yes + Yes is pure gold. The

site continues to be one of my top referrers, meaning that ad space here is truly the gift that keeps on giving. I've gained countless subscribers and some dear clients through my ad. Sarah is a complete delight to work with – and as awesome as she seems (no small feat!). Plus, Yes + Yes is never anything less than its fabulous self, so I know that my ad is sitting next to some of the whip-smartest content on the web. – Christy Tending

I advertised on Yes & Yes because a friend had mentioned that she'd advertised in a variety of places online and Yes & Yes got the best results – and it's true. My bounce rate dropped 10% that month and I gained tons of new subscribers! – Elise Epp




Traffic went up throughout the months I had an ad on Yes & Yes, and I saw huge spikes on the days the sponsored post went up. I really appreciated all the tips Sarah gave me on how to get the most out of my traffic and ad space, too! – Anouska Rood

Spon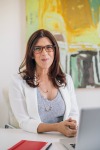 soring on Yes & Yes was one of my smartest investments in 2015. Three months after my ad went up, Yes & Yes is still a top referring site and your readers join my newsletter at a higher rate than other site visitors. Google Analytics tells me that Yes & Yes readers spent the longest amount of time on my site of all of my readers across every referring platform. You clearly outlined exactly what you needed from me and when you needed it. All I had to do was pull a few things together on my end and you set me up for success from there! – Val Geisler


We couldn't have asked for a more successful experience! Our blog traffic improved in all areas: the number of unique visitors per day jumped significantly, our bounce rate went from over 60% down to 40%, and the average visitor stayed for up to three minutes and viewed several pages. The bottom line: advertising with Sarah sent tons of real people over to our blog, and they stayed long enough to actually read our content! And did I mention our Instagram following has nearly doubled?! We are over the moon and will be back for more! —Catherine and Becca, The Field Guide


Having advertised on Yes and Yes in the past, I knew Sarah was the person to contact when I was launching my 21-Day Instagram course. I made nearly a 500% return on my ad investment. If your target client is a smart, savvy young woman with a desire to better herself and the world around her, advertising with Sarah will help you reach her. – Melissa Camilleri, Founder of Compliment, Inc. and the 21-Day Insta-course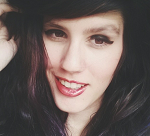 I've sponsored with Sarah a few times, and each experience has been amazing! The day my sponsored post went up I got five times my usual traffic! Not only is she a breeze to work with and prompt with communication, but she is also genuine and really does want to support other bloggers. So many times, advertising on another blog is a one-way street, but when I sponsor Sarah I feel like we're supporting each other. It's wonderful to have someone like her in the blogosphere!
 – Stephanie,
The Loudmouth Lifestyle

Sponsoring Yes & Yes is the single best thing I've done to grow my blog's readership and community.Sarah is a joy to work with and has shared thoughtful ideas to make the sponsorship a real partnership. My data-loving jaw dropped when I looked at site statistics for readers from Yes & Yes: the average (lovely) visitor from Y&Y stayed on my site for 3:22 minutes compared to an average 1:22, the bounce rate was 44% compared to the average 78%, and Y&Y was my second largest traffic source for the month. The community Sarah cultivates on Y&Y is a supportive, engaged group who have kept reading and commenting since I first sponsored Y&Y in March. Thank you, Sarah! –
Alicia Johnston,
Jaybird

Sponsoring Yes and Yes was the first time I'd invested advertising dollars into my business and I could not be more pleased! The whole process was simple, organized and, best of all, drove huge spikes of traffic to my site, especially on the days Sarah's sponsor post went live
. – Alana Morgan,
Paper Planes

Advertising with you has made a huge difference! My unique visitors increased by five times and my 
page views almost tripled. Totally worth the money! The post where you highlighted my site brought in the most visitors I've ever had in a day. You are awesome. Your site is awesome. And your viewers are awesome. –
 Jessica, 
Catobear

Whoa! My Yes and Yes experience definitely paid off BIG time for me. My traffic steadily tripled and my newsletter list leaped by 100 during my sponsor introduction post. Above all, I am so happy to be connected with more beautiful like-minded people that have found me through Yes and Yes! I am in awe with how effortlessly easy and seamless Sarah makes the whole process to be. Really enjoyed the whole experience, thank you!
– Jia Ni Teo,
JiaNiTeo.com

Over the last 30 days, advertising on Yes and Yes has hooked me up with over 700 hits, countless subscribers, and 3 lovely sign-ups for my newest offering – that last bit earning me over $900 in revenue. However, stats aside, the honest reason that I truly keep coming back is that I love the way Sarah constructs her advertising experience, as a natural extension of her site and out of genuine excitement to connect her readers with awesome services. – Mara Glatzel, Medicinal Marzipan

While advertising with Yes and Yes for two months, I watched my page views grow from 50 per day to over 1200! Holy moly! It was such an awesome way to watch my traffic, sales, and followers increase (and stick around!). And I gained over 25 newsletter readers in one day! Seriously, it was the best investment I've made in my business so far. If you're looking to build your audience with the loveliest 20-30 somethings, Yes and Yes readers are perfect.  – Ashley, Your Super Awesome Life
Sponsoring Yes and Yes has been one of my most effective ways to advertise my coaching business. Each time I've advertised on Yes and Yes I have seen a spike in traffic and an increase in newsletter subscriptions. I can also attribute at least 4 new clients to my sponsorship of Yes and Yes. If you have a business or blog whose target audience is savvy 20- and 30-somethings then Yes and Yes is the perfect way to advertise to them. –
Nailah Blades,
Polka Dot Coaching

I am so grateful that, this past summer, I invested in four months of sponsorship at Yes and Yes. As a writer, my website is heavy on content rather than product. In the past, it was tough finding a solid readership. Then I found Yes and Yes. Not only has Sarah (and her web wizardry) helped up my game as a blogger, but my audience has grown fivefold. My site hits spiked from around 50 hits per day to over 300. My twitter following is now 7 times what it was before. Sarah fosters such productivity and fun! – Julia, Om Plus Om

In the past month, our pageviews have tripled, our pages per visit are about 3x what they were, and people average over 7 minutes per visit on our site, which is an eternity in internet time! That was so worth every last penny I spent on it, I can't even say! – Patty White, Surrender To Chance

Sponsoring Yes and Yes has been an absolute pleasure and is something I plan to continue as my blog grows. As a very new blogger, exposure to Sarah's amazing readers has helped me begin networking with other writers like myself. Depending on the day, I get anywhere from 10 and 200 hits from Yes and Yes, and her diverse and intelligent audience has only benefited my own page and the traffic I receive. Additionally, Sarah's professionalism and prompt communication has been a great example to me as I start corresponding with my own new Internet friends! – Emily Wallace, Celebrating The Day

I picked up a three-month advertising package with Sarah, and holy kashmolies was it worth it. I've seen a consistent uptick in new commenters – at least 10 a month – and every time she publishes that fine roundup of sponsors, my traffic quadruples for the day! The folks who come to my site from the Yes & Yes tribe are insightful and generous with their sharing, too, which is just an added bonus. Talk about your good investments, right? – Ellie Di, Elliedi.com
Drop me a line at sarah (at) yesandyes (dot) org and we'll get you started! 
Who advertises here?
 Life coaches. Etsy shops. Indie fashion labels. Travel websites.  Artists.  Designers of all types.
Note: Yes & Yes does not accept advertising from MLM companies, weight loss plans, or companies that use pejorative terms in their marketing.
Who reads Yes & Yes?  
Smart, funny, awesome women.  Mostly 18-35 English speakers – though there are plenty of teenagers and above-35s who stop by as well.If you're a Big Deal Brand and you're interested in working together, check out my past partnerships with
Blowfish Shoes
, 
Shutterfly
,
Uncommon Goods
, and
15each.co
among others.
Sidebar ad space is available in one, two and three-month packages with pricing discounts at two and three months.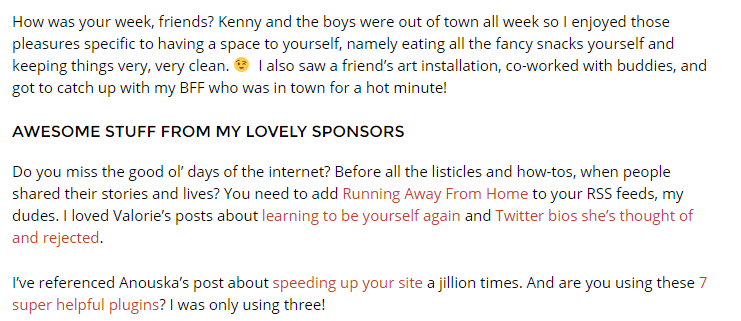 Some facts about Yes and Yes?
Daily unique visitors: 8,000+
Pageviews: 300,000+ per month
Facebook fans: 9,320+
Instagram followers: 5,350+
Google Page Rank: 4
RSS feed subscribers (between Feedburner, Bloglovin', Feedly): 13,000+
Email me at sarah (at) yesandyes (dot) org to organize a sponsorship.