It's June 4th, 2008 and I'm sitting in the corner of my "garden level" (read: basement) apartment that looks out onto a pair of stoplights. Rhianna's 'Disturbia' filters through the window from my neighbor's apartment and my hands are sweating as they hover over the keyboard.
I'm about to click 'publish' on my first ever blog post, on a Blogspot blog I "designed" with terrible free clip art and a moss green color pallete.
I've been procrastinating on publishing anything for months because I'm equal parts
a) afraid that nobody will read what I write
b) afraid that lots of people will read what I write
But if you're reading this in June of 2019, you know the end of the story. You know how it all turned out.
Maybe you've read some of the 2,227 (!!!) blog posts I've published. Maybe you've followed along as I broke up with a live-in boyfriend, dated, traveled the world, got married and became a stepmom. Maybe you found me last week on Instagram.
2008 Sarah had a good time
Regardless of how long you've been reading, I want to say a giant, heartfelt thank you for being part of the last 11 years of Yes & Yes. Like, I want to hold your hands in mine and make extended eye contact and say "No, really. I am so grateful."
If you've ever pinned one of my posts, tagged a friend in the comments of one of my Instagram posts, liked a Facebook post, left a comment, or bought one of my courses or ebooks, I appreciate you and I don't take your support for granted. The internet is full of people who want you time, money, and attention and I am incredibly grateful that you've made Yes & Yes part of your online life.
To say thank you (and in honor of 2008, the year all this started), for the next 48 hours, you can take 28% off all my stuff with the code

BLOGIVERSARY28

. My courses, my workbooks, my audio books, all of it!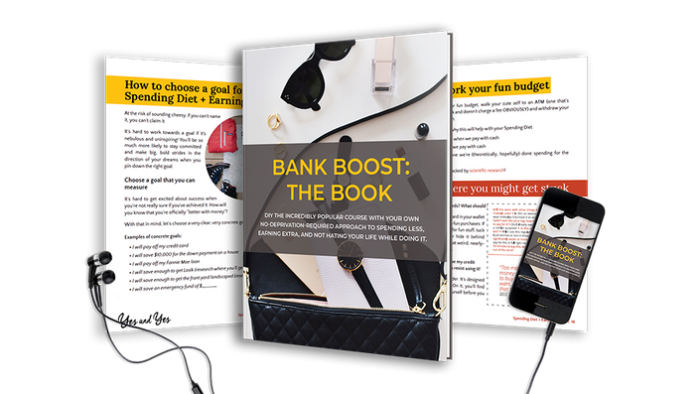 Bank Boost: The Book $17 $12.24 with discount code BLOGIVERSARY28
"In 6 weeks I've succeeding in paying off about $4,000 worth of credit card debt that's been hanging over my head for ages. I'll admit I haven't been following the rules like obsessively down to a T, but I've still been successful because your advice is so dang good.
Even just having your voice in my head when I'm at Target to keep me away from the flimsy sundresses is incredibly helpful. Beyond that, the idea that you can figure out what it is about the things you're spending money on that ACTUALLY makes you happy (or doesn't) is SO MAJOR. "   – Kelly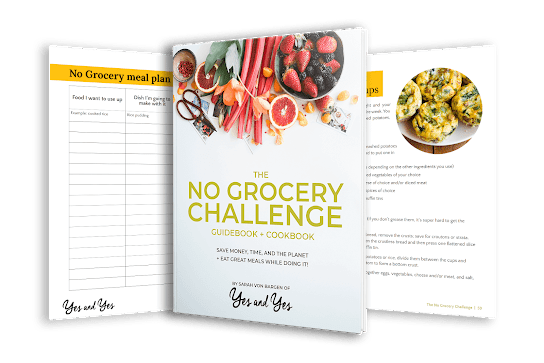 "I consider myself pretty good at cooking with what's in my kitchen, but even I learned a lot from this book. I get a CSA every week and I didn't have to purchase any food outside of that; I've started storing my food differently and doing Sunday meal prep. Super helpful!"  – Megan G.
"How To Get What You Want is a fun, conversational, SUPER SIMPLE hands on way to… get what you want! Lot's of people talk theory, but this guide lays it out step-by-step. It's so simple that once you actually hone in on what you want, there's no way you can fail. "   – Caryn G.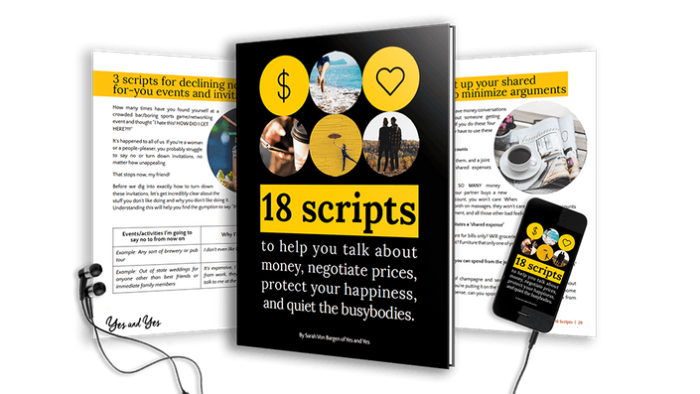 "I just negotiated nearly 50% off our internet bills. We'll save about £300 over the next year. Onwards to the rest of the utilities!"  – Bryony M.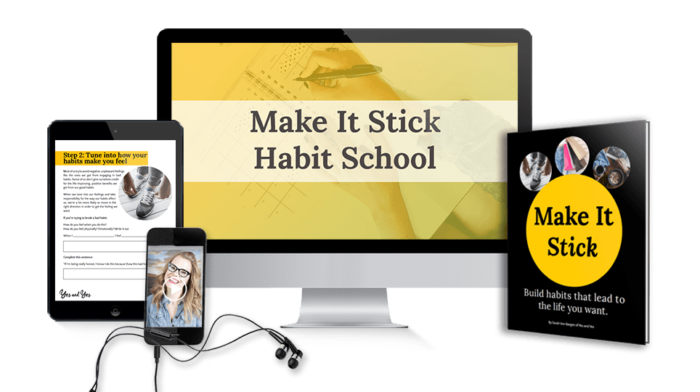 "I loved Habit School! 1. Because it helped me realize why all my other good habits have slid right off me. And 2. because it actually. Made. Good. Habits. STICK! I'm not kidding you. It just worked, and it made me feel amazing. 
I've been able to replicate that same success over and over, with little habits that I was so discouraged about not being able to accomplish before. It is a whole new way of looking at how you behave, and it has really and truly helped me make steps towards being the Nora I want to be." – Nora M.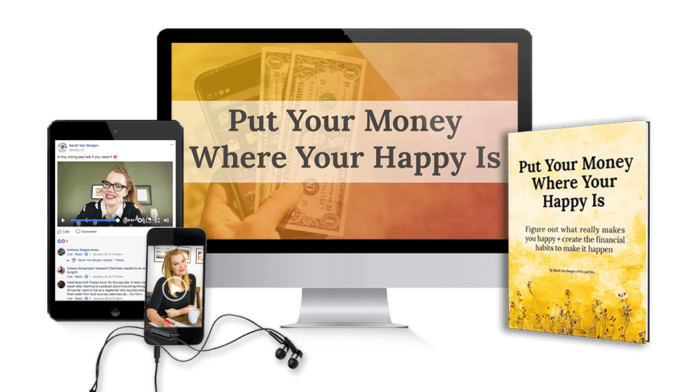 "I've taken every financial and budgeting course imaginable, but none of those courses got to the root of why I was making poor financial choices. This course has helped me change my thinking so I can design a life I want to live and spend my hard earned money funding that life. This course has more than paid for itself – and it is so fun!! I'm truly excited to begin my newly designed life." – Alanna M.
The discount code expires at midnight CST on Thursday night, so snap up your course or ebook while they're on sale!
And again, thank you for 11 awesome years – it's been great!